Meet our Staff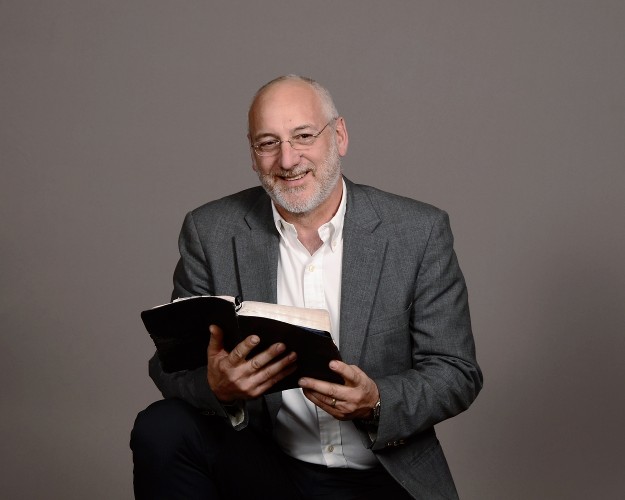 Senior Pastor, Eric D. Mitchell
After my salvation in 1982, I received a call to ministry in 1983 and entered SMEA/ C.L. Lane Bible Institute. Under my call to ministry at the time I had a passion for small churches that struggled to be able to have a pastor. I worked a full-time job and did ministry bi/vocationally from 1988 to 2009. My first full-time pastorate was in Cortland, OH and started with 20-30 people and grew to 40-50 people. In 2011 I received my call to Park Hill where my calling to help smaller churches changed. Now I have a passion that through the power and moving of the Holy Spirit, Park Hill will continue to be a healthy, growing church so we can help hurting people, disciple believers, and help other churches.
I have three main passions when it comes to my faith:
God loves me and I need to live and share His perfect love to everyone I can.
When Believers pray, great things happen.
Galatians 2:20-23 "I have been crucified with Christ and I no longer live, but Christ lives in me. The life I live in the body, I live by faith in the Son of God, who loved me and gave himself for me." When we are born again it is then we find the power to live in the wonderful fruit of the Holy Spirit. But the Fruit of the Spirit is love, joy, peace, patience, kindness, goodness, faithfulness, gentleness and self-control. Against such things there is no law.
These principles changed my life from one that was not worthy of living, to one that I want to share with others.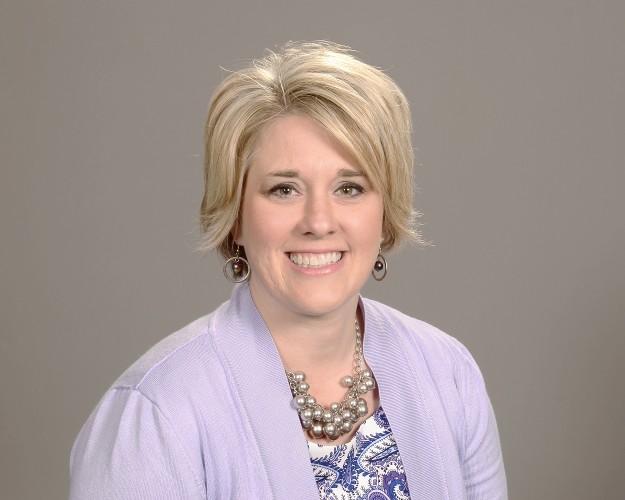 Associate Pastor of Administration, Amy L. Callander
I am blessed to be a child of God; a wife to an amazing man; and a mother to a son and a daughter. We have two dogs, a fish and chickens as pets. We enjoy spending time together! We are an outdoors kind of family liking to go on long drives, walks, working in the yard, having picnics and spending time on the water in our kayaks, as well as spending time with extended family. We work together and support one another!
I received a call to ministry in 2010- "you will speak the Name of Jesus" declared the Lord! This came at a time of ministering through bedside nursing care in Home Health and Hospice. It was while in this nursing role of comfort measures and the interdisciplinary team approach of dying patients and their families, that I became more readily aware God had me caring for the souls of patients over their physical needs and for the spiritual needs of the families. I believe without a doubt that God has used my training as a nurse as a platform of service to individuals and families. He has used this to grow my faith and deepen my walk with Him.
Several years ago, a position as secretary at Park Hill First Church of God had been vacant. I had never considered this before, but God was starting to show me that He was going to use me in this role and that I would be used in ministry in this role. I distinctly remember the great wrestling match I had with God about surrendering to this position, but regardless I knew that He wanted me to apply and six months later I did just that. I thought at the time that I would never last as a secretary. I had never been one but was continually assured through prayer that "God had a plan" and it was much grander than mine. I shared with the Senior Pastor and the Board of Directors my heart's desire of working to create strong families, a church community desiring and seeking God. Having reflected back I've been blessed to be selected for this position.
I am now the Associate Pastor of Administration at Park Hill. I preach, teach, disciple within and outside the church. I also lead and shepherd our Christian Ministries Team, which is the hub of ministries within our church. I have been invited into the lives of many and the Lord continues to show me that my Spiritual gifts and skill set are needed within the church to encourage and empower the Body of Christ. I feel passionate about sharing Christ with others, lovingly speaking Truth into their lives.
I want to share with others so as to have them receive and grow in God's love; to earnestly pray and seek Him with whole hearts. It is an honor and exciting to see His Kingdom grow through us! My heart's desire is that people would grow in their faith and stand firm against Satan. That people's hearts would seek Him solely and surrender to His plan for their lives.
Jeremiah 29:11-14
"For I know the plans I have for you," declares the Lord, "plans to prosper you and not harm you, plans to give you hope and a future. Then when you call on me and come and pray to me, and I will listen to you. You will seek me and find me when you seek me with all your heart. I will be found by you," declares the Lord.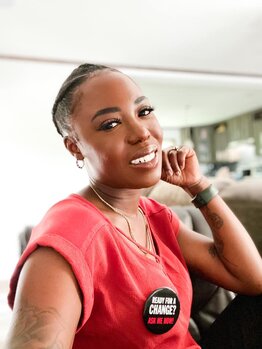 Office Manager, Dimisha Burd
I am so blessed to be a child of God. I gave my life to Jesus in 2022 and it was the best decision I ever made. There is a peace that has come over me that I know is the work of God. I came to Park Hill early in 2022 and I fell in love all over again; there is a family here and they loved me for me. I love being a part of the family of God, I've never felt more loved before I came here. I am so thankful that God led me here.
The Lord opened the office manager position this year and I knew it was a fit for me. I prayed that God would open the door and keep it open for me; He did just that. Now I am here working in an administrative roll for the first time in my life, and God is fully in control. I trust that God is leading me closer to the purpose He created me for, and I am so excited to see what He has in store. He is moving in a mighty way.
Thank you Jesus.
Proverbs 3:5-6
Trust in the Lord with all your heart and lean not on your own understanding; in all your ways acknowledge him, and he will make your paths straight.